Schedule
---
* Registration fees are calculated to cover ice rent, referee cost, insurance, league fees, equipment, and other operating costs for the estimated number of teams in the coming season.
PLEASE NOTE:
All players and coaches can only arrive 15-20 minutes prior to their scheduled ice time, parents are permitted to watch as long as they wear a mask and are socially distanced between other groups of people in the stands.
AT THIS TIME, THE FACILITY HAS LIMITED SPECTATORS/PARENTS/GUARDIAN TO

ONE

PERSON PER PLAYER.

We ask that players come as dressed as possible so they can just put there skates on and head right out to the ice. There will be no showers available at this time following practice. All players must wear a mask into the arena and can only remove it when they are leaving the dressing room to proceed to the ice.
Coaches have been sent an email but directors please follow up with the managers and coaches that they have received them and will have their teams divided for U11 - U18. How they divide the teams is the same way they should use the changing rooms with no crossover between rooms or on the ice. We must stay in our groups of 10.
The Learn to Play U7 and U9 have all been split into groups with corresponding coaches as well. For the younger kids if a parent needs to go in to get them ready I understand but we need to limit the time spent with parents in the dressing room to a *Minimum*
All players must fill out the Link upon entry or prior to entering the building same as previous.
ROCKY MINOR HOCKEY HEALTH QUESTIONNAIRE LINK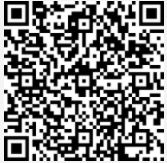 Save
Save
Save
Save
Save
Save
Save
Save
Save
Save
Save
Save
Save
Save
Save
Save
Save
Save
Save
Save
Save
Save
Save
Save
Save
Save
Save
Save
Save
Save
Save
Save